The Museum Hosted Doctor of Architecture Marieta Gasparyan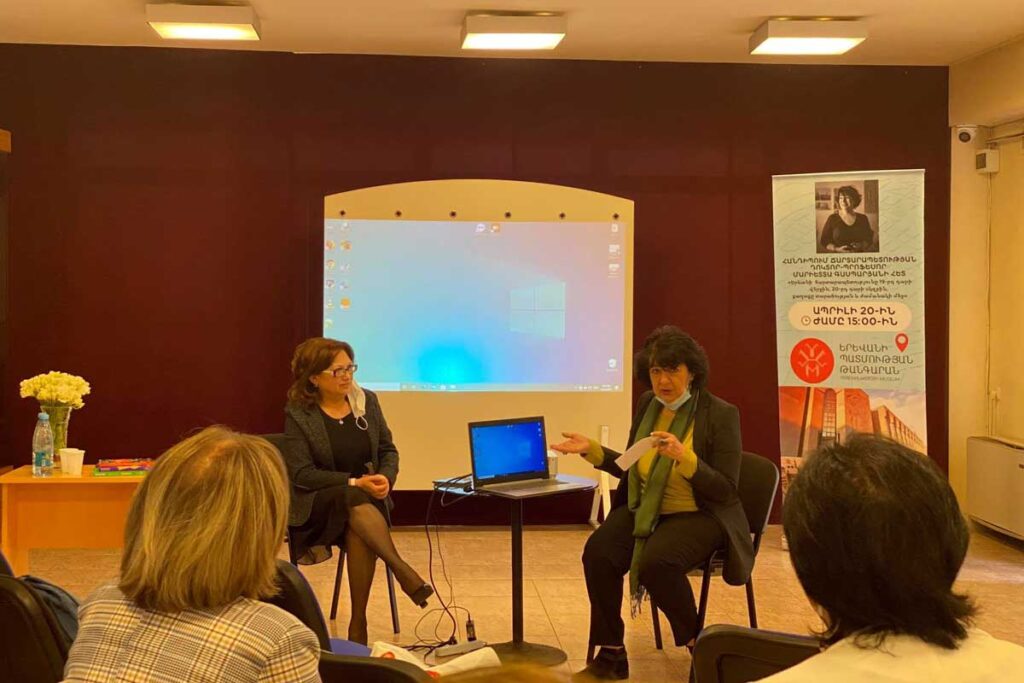 The next meeting of the series dedicated to Yerevan took place on April 20, at Yerevan History Museum.
The guest of the museum was the Doctor of Architecture, Professor Marieta Gasparyan.
During the remarkable conversation, the speaker referred to the developments and existing problems in the architecture of Yerevan in the late 19th and early 20th century, as well as after the year 2000, around which an exchange of ideas took place.
Yerevan History Museum