"Colors and Words to Yerevan"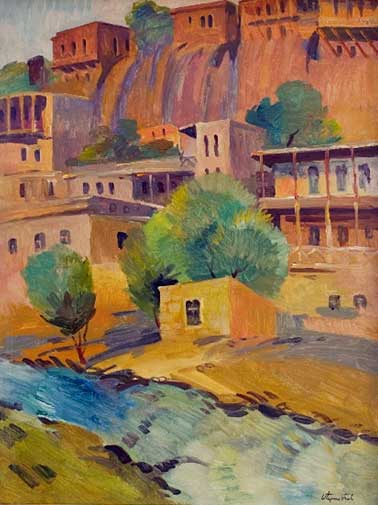 On October 9-31, the "Colors and Words to Yerevan" exhibition dedicated to the 2803rd anniversary of Yerevan will be open at Yerevan History Museum (Yerevan, Argishti 1/1, Tel .: 010568185).
The works selected from the museum's Fine Art collection cover two periods: 19th-20th centuries Yerevan and the pink capital of the Soviet period.
The works of Martiros Saryan, Panos Terlemezyan, Gabriel Gyurjyan, Sedrak Arakelyan, Hakob Kojoyan, Varditer Karapetyan, Eduard Sargsyan, Levon Tonakanyan, Guros which present a part of the "golden fund" of the museum's paintings, will be exhibited.
Musical compositions dedicated to Yerevan will be performed in the hall.
Yerevan History Museum