Museum Night at Yerevan History Museum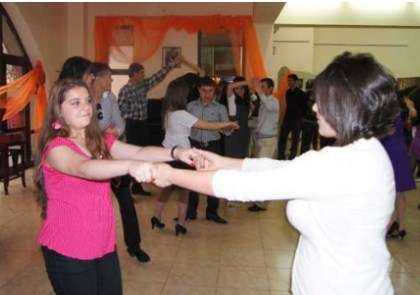 On the 14th of May with the patronage of European Council and UNESCO "Museum Night" holiday, which has already become a traditional holiday, took place. 60 museums, including our museum (Yerevan History Museum) participated in "Museum Night" event dedicated to the International Day of Museums.
Like other museums in Yerevan History Museum, too, "Museum Night" started at 18:00 and lasted till 24:00. The admission fee was free.
Within the bounds of this event, organized on the initiatives of Yerevan Municipality and the Yerevan History Museum, numerous visitors once more had the opportunity to get acquainted with the history of our capital, the historical events from ancient times till now, the capital's lifestyle and household, the cultural heritage concerning self-government institutions of the city, famous Armenian artists' valuable canvases, where Yerevan is described, and numerous exhibits of the museum.
By the way if in nearby territories of other museums of our capital there are leisure places where the visitors could share their impressions of " Museum Night", in Yerevan History Museum they had the chance to become a direct participant of the event being involved in waltz-contest under the melody of gramophone. During the night different old films, popular in Yerevan, were shown in the exhibition hall.
An important fact is the increase of the number of visitors, about 5570, which is four times more than the number of visitors of the last year (about 1300 visitors).
Last visitors left the museum at midnight taking with them the nice memories of the wonderful and meaningful day.