Exhibition of embroidery works by Mariam Gharibyan opens in Yerevan History Museum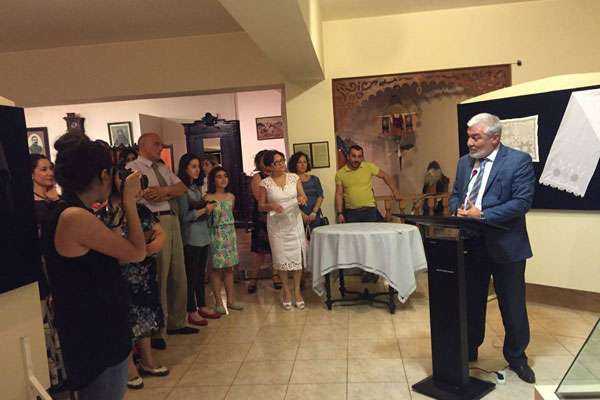 On July 26 the exhibition of embroidery by Mariam Gharibyan opened in Yerevan Hisotry Museum. The exhibition is called "Return". Well-known Ayntap embroidery school as well as 25 modern design art works are on display.
The painter, embroiderer,  designer of clothes Mariam Gharibyan was born in Yerevan. At school age she attended the Center for Aesthetical Education after Henrik Igityan.
In 1984-1994 she taught embroidery and painting in the mentioned above center simultaneously taking art lessons from eminent artists.
Mariam has always been fascinated by the grace, modesty and transparency of Ayntap sewing. Any master's character is clearly reflected in his/her works.
Mariam uses traditional Armenian embroidery in the design of modern outfit creating a peculiar mixture of the past and the new. Her works have been exhibited in Czechia, Armenia and the USA.
Mariam's paintings have been exhibited i various art galleries worldwide as well as can be found in private collections.  All her works contain Armenian traits.
Together with her brother she opened "Armenian Art Gallery"  and later "GH Art Gallery" in the Czech Republic where works by Armenian and foreign artists are exhibited.
For the last 22 years Mariam lived and created in Czechia. In 2016 she returned to Armenia.