"Living Painting". Project Presentation at Yerevan History Museum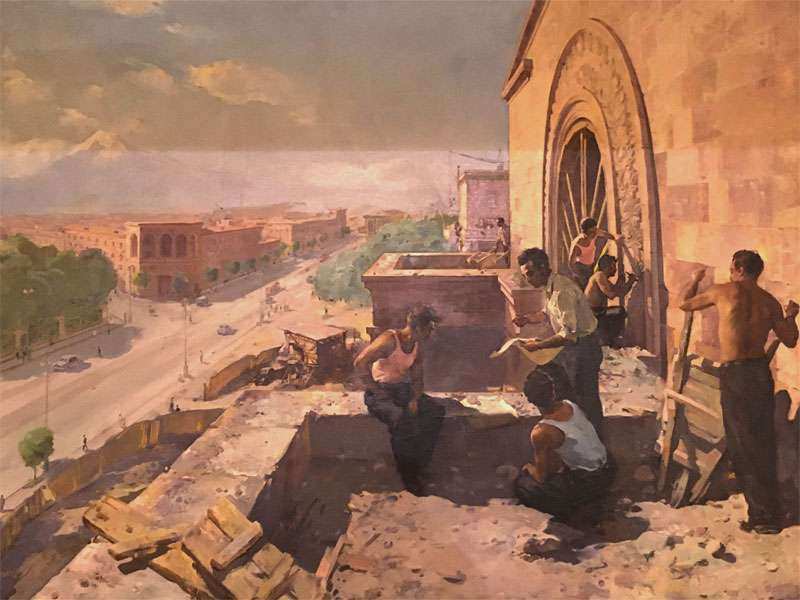 On December 11, at 16:00 at Yerevan History Museum will be held the presentation of the project "Living Painting" implemented through a grant provided by the Ministry of Education, Science, Culture and Sport. The aim of the project is – through modern technologies unveil the canvas of the famous painter Vahan Khorenyan (1928-2004) "The Constructors of Yerevan" (1957)where the construction of pink Yerevan is depicted.
The project is one of the firsts to feature animated reproduction of the original with the revitalization of the environment and characters through the projection demonstration.
Animation is accompanied by reading texts in Armenian, English and Russian and accompanying music specific to that period.
Yerevan History Museum