International Museum Day – May 18

Yerevan History Museum delightfully invites you to take part in the events dedicated to the International Museum Day.

On May 18, from 11:00 to 22:00, the museum will be introduced to its visitors with an interactive event entitled "Selects the Visitor".
The 2020 Artsakh War showed that museums must be reorganized, redefine their work, to which not only museum workers but also the public must be ready.
On the same day, at 20:00, the exhibition entitled "44 Days" dedicated to the Second Artsakh War will launch, which aims to point out patriotism as a priority of national education and to reinterpret it in the museum of the 21st century.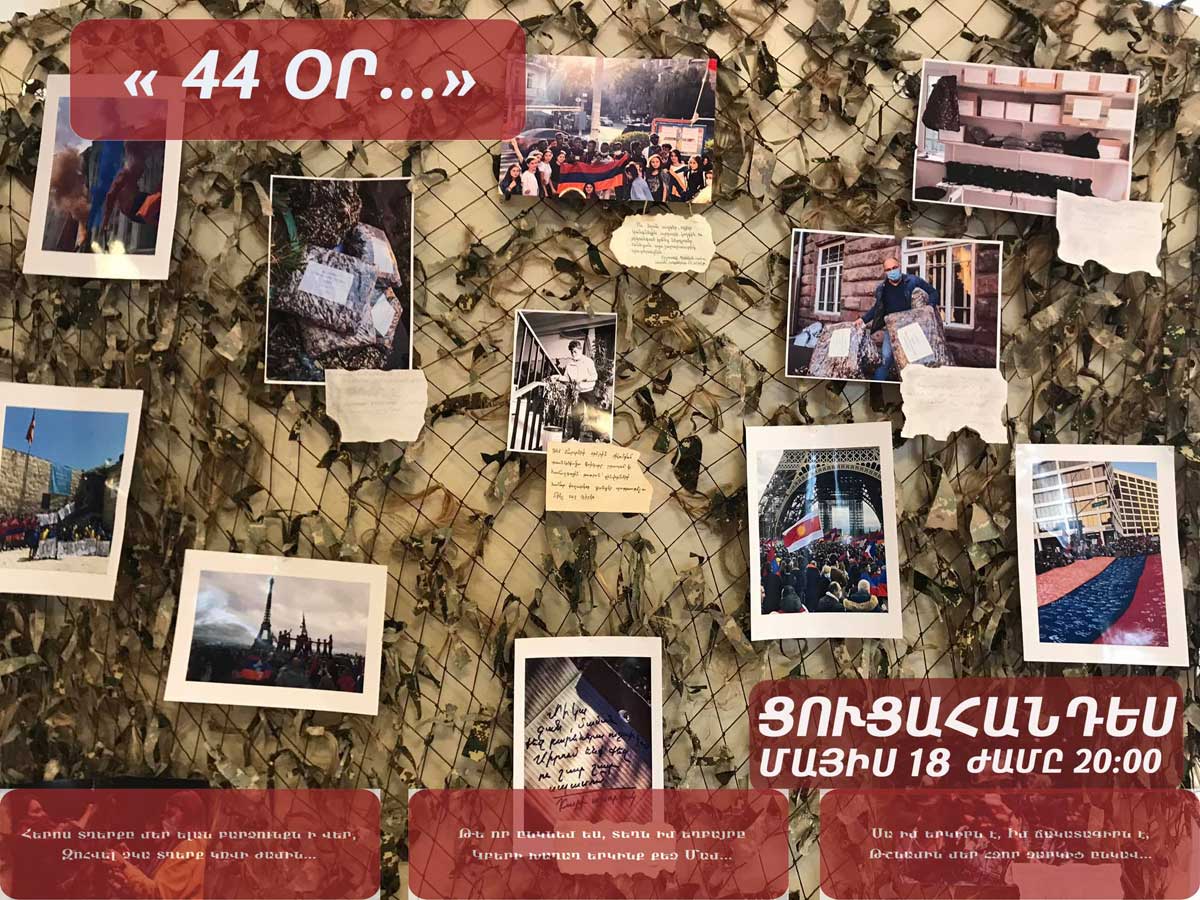 The exhibition will feature photos, military clothing, relics from the war, etc.