Yerevan Meetings: "Brick Structures in Yerevan"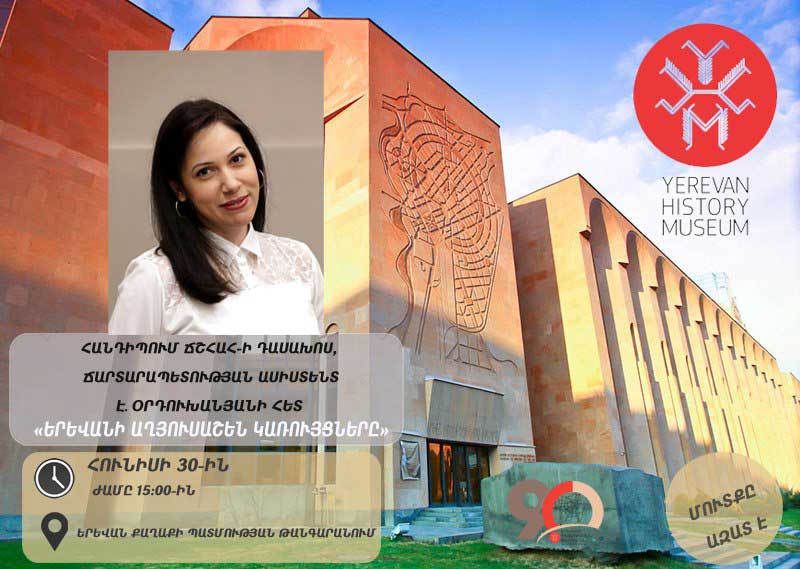 As part of the events on the occasion of the 90th anniversary of the foundation of Yerevan History Museum we continue the cycle of meetings dedicated to Yerevan.
The meeting with the guest of the museum, architecture assistant and lecturer of NUASA E. Ordukhanyan, will take place on June 30, at 15:00. A wonderful lecture on the topic "Brick Structures in Yerevan" is waiting for you.
Look forward to seeing you all.
Yerevan History Museum