Symphony of Silver and Ornament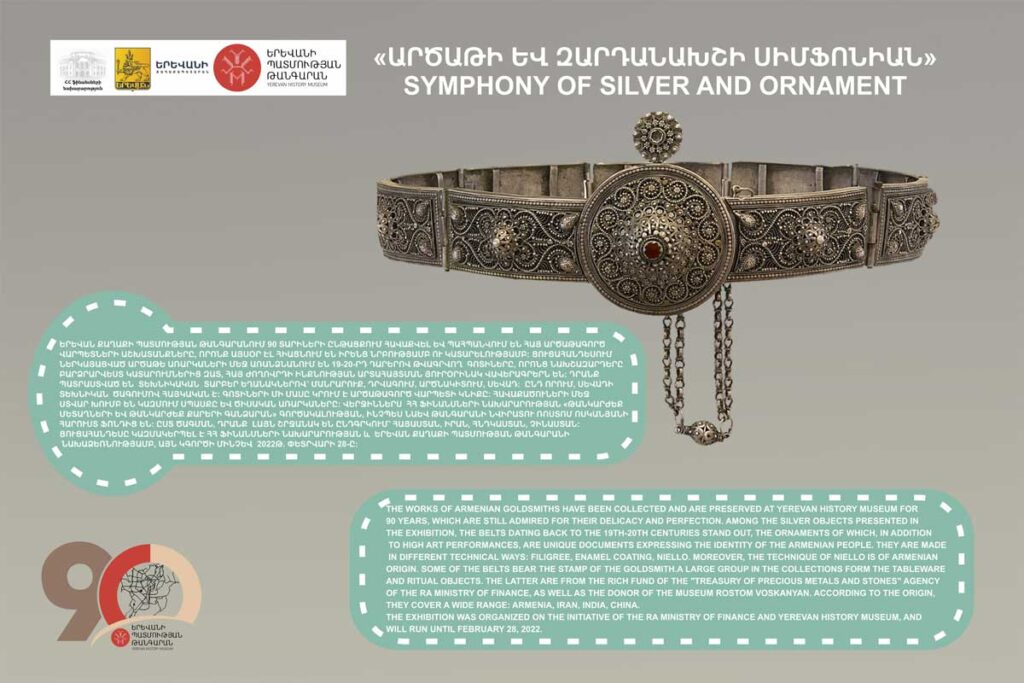 The works of Armenian goldsmiths have been collected and are preserved at Yerevan History Museum for 90 years, which are still admired for their delicacy and perfection. Among the silver objects presented in the exhibition, the belts dating back to the 19th-20th centuries stand out, the ornaments of which, in addition to high art performances, are unique documents expressing the identity of the Armenian people.
They are made in different technical ways: filigree, enamel coating, niello. Moreover, the technique of niello is of Armenian origin. Some of the belts bear the stamp of the goldsmith.
A large group in the collections form the tableware and ritual objects. The latter are from the rich fund of the "Treasury of Precious Metals and Stones" agency of the RA Ministry of Finance, as well as the donor of the museum Rostom Voskanyan. According to the origin, they cover a wide range: Armenia, Iran, India, China. The exhibition was organized on the initiative of the RA Ministry of Finance and Yerevan History Museum, and will run until February 28, 2022.