The exhibition called "GOST-made in Yerevan" is going to be open in Yerevan History Museum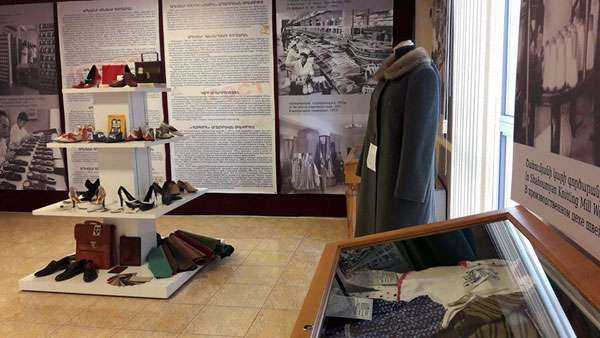 The exhibition called "GOST-made in Yerevan" is going to be open in Yerevan History Museum (Yerevan City Hall,2nd entrance,Argishti 1/1) on October 8, from 12:00 till 20:00. The exhibition will present the samples of textile and food industry made in Yerevan in the Soviet period which are included in the rich collection of the museum fund. The exhibition is dedicated to the 2798th anniversary of Yerevan and to the 85th anniversary of the museum.
The Soviet period was the time of economic rise of Yerevan. The city gradually became a center for textile, food industry and later, in the aftermath of the war, it was the center for mining,heavy and chemical industries. Numerous small and large industrial enterprises were built. With the gross production in some industrial spheres Yerevan was among the leaders in the economic system of the Soviet Union. The production of industrial enterprises was exported to other republics of the Union and abroad. Brandy, wine, tobacco, shoes, carpets made in Yerevan were of particular demand.
Traditionally, the manufacturers granted the first samples of their production to the Yerevan History Museum. The production fund of the museum collection consists of those samples some of which are displayed on the exhibition. The visitors can see about 600 samples of production by wine factory and brandy factory (in 1953-1991 the monopoly of brandy production in Armenia belonged to this factory), cigarettes made by tobacco factory, shoes made by "Masis" shoes manufacture, alarm-clocks, electronic and mechanic clocks and watches made by clock factory, clothing sewn at "Garun" factory, faience items decorated with national ornaments, items made at Art factory and carpets made by "Haygorg" manufacture.