Ceremony dedicated to 85th anniversary of Yerevan History Museum and 15th anniversary of Karen Demirchyan Museum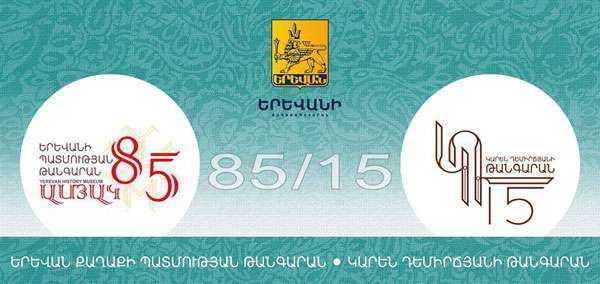 On November 9, at the support of Yerevan Municipality the solemn event dedicated to the 85th anniversary of Yerevan History Museum and to the 15th anniversary of "Karen Demirchyan museum" takes place.
Films telling about the activity of the museum will be shown during the event, the presentation of the collection of the scientific articles "Yerevan-4" dedicated to the main problems of Yerevan history will be made, as well as ceremonies of awarding will be held.
Non-commercial organization "Yerevan history Museum" for the first time in its history as an organization will be awarded with memory medal " Emblem of Yerevan"  which will become the 95.660th sample of the museum being registered in the register of entries and finding its place in the permanent exhibition.
The director of "Karen Demirchyan museum" NCO Vahagn Mamyan is to be awarded with Yerevan Mayor's Gold Medal.
Yerevan Mayor Taron Margaryan, the First Deputy Mayor Kamo Areyan, Deputy Mayor Aram Sukiasyan, the directors of the RA NAS institutes of History, of Archaeology and Ethnography, of Art Ashot Melkonyan, Pavel Avetisyan, Ararat Aghasyan, scientists, culture figures and the employees of the 5 municipal museums (Yerevan History, Karen Demirchyan, museums, Erebuni reserve-museum, Modern Art and Fridtjof Nansen museums ) were present at the event.
On the same day a scientific session will be held at YHM in which researchers from different scientific and research institutes, museums will make their reports. Individuals from Moscow nd France will make their reports too.
The scientific meeting will be continued on November 10.