Photo exhibition "Yerevan Capital of Three Republics"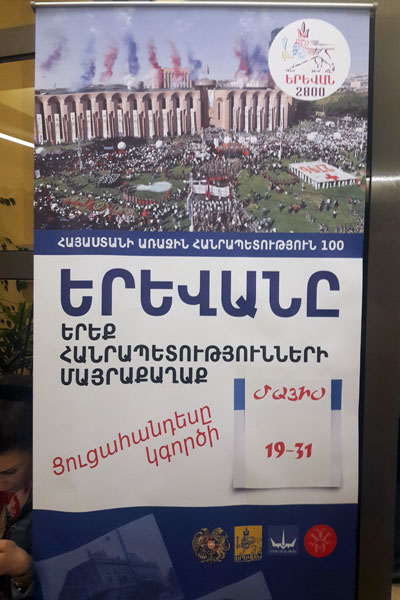 The International Museums Day is marked on May 18 and the Museums night" event is to be held in Armenia and Artsakh on May for already 15th time.
116 museums joined the events. In 2018, the motto of the International Museums Day which was selected by ICOM is "Hyperconnected museums: new approaches, new publics".
On the International Museums Day and the Museums Night Yerevan History Museum presents the photo exhibition "Yerevan-the capital of three capitals".
In accordance with the format of the events, on May 18, from 10 am till 6 pm, and on May 19 from 8 pm till midnight the 116 museums of Yerevan and Artsakh will be open for public free of charge.
Everyone is welcome.