Exhibition dedicated to the 2800th anniversary of the foundation of Yerevan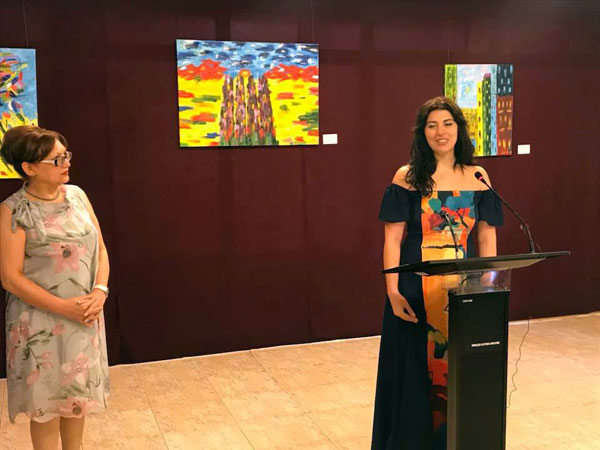 The ceremony of opening of the personal exhibition of the paintings by Christina Oganezova dedicated to the 2800th anniversary of foundation of the capital has been held in Yerevan History Museum. Yerevan Mayor's Assistant Maria Baraghamyan, the head of Culture Department Ruben Hovhannisyan, the head of tourism division Gevorg Orbelyan, the director Yerevan History Museum Armine Sargsyan, art figures and gusts were present at the event.
Christina Oganezova is a honorary member of the Union of Artists of Armenia and the member of the International Union of Artists. Best woks by the artist created in different years are presented at the exhibition which is open till August 24. Before the closing of the exhibition Chriatina Oganezova is going to paint a new picture and to present it to Yerevan History Museum.
Information and Public Relations Department
of the City Hall of Yerevan