"We remember". Exhibition in Glendale (Video)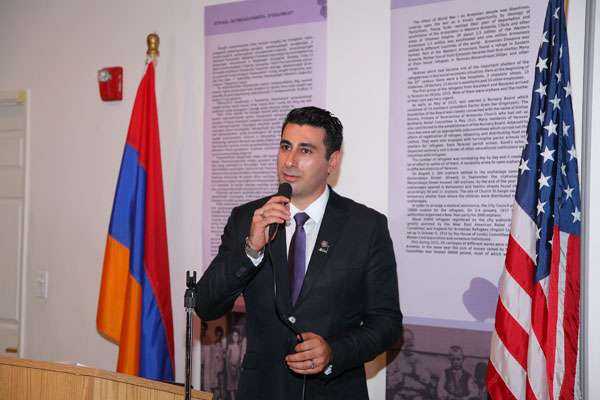 April 19,2015
With archival photos of the Yerevan History Museum
On April 19 the educational and cultural center of Glendale "Narek" jointly with the commission of parents organized a commemoration ceremony and the exhibition of 40 exclusive documentary photo materials brought from the Yerevan History Museum.
No post/page ID was specified
During the ceremony of opening of the exhibition the director of the establishment Rima Saryan greeted the guests and referred to the meaning of the day. Then the vice director of the Yerevan History Museum Gevorg Orbelyan who was the initiator of the event presented the separate parts of the exhibition. The leader of the Western Diocese of California Archbishop Hovnan Terteryan,  the Senior Priest Mambre Kesabyan, the representatives of Los Angeles intellectuals, guests from various organizations, the whole staff of "Narek" center, parents, high school pupils and graduates were present at the event. The music in harmony with the day accompanied the photo exhibition.  The children performed episodes from Komitas, Paruyr Sevak, Arno Babajanyan' works, the invited string quartet spread the tunes of sadness, pain, memories throughout the evening. Archbishop Hovnan Terteryan made a speech and the official part of the ceremony was finished with his blessing. The exhibition hall was overcrowded. The event was really touching and inspiring. People left full of unforgettable impressions.