On the initiative of the RPA Women's Council the schoolchildren were the guests of the museum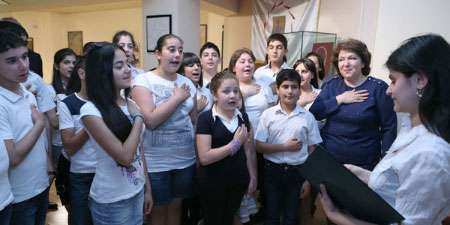 By the initiative of the Women's Council of the RPA the pupils of the school N 45 of Yerevan have visited the Yerevan History Museum.
Accompanied by the president of the RPA Women's Council Hermine Naghdalyan, the Deputy Mayor of Yerevan Vano Vardanyan and the director of the Yerevan History Museum Armine Sargsyan the children have visited the exhibition halls of the museum, participated in the traditional game-excursion at the museum, got acquainted with the history of foundation of our capital, with the general plan of the capital.
During the game excursion the children shown best knowledge were awarded with Yerevan Mayor's thanksgiving diplomas.