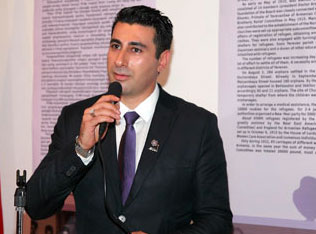 In the history of Yerevan of 20th century the urban planning has been a vital and controversial concept in understanding trends. Socioeconomic development, and the famous Utopian period has emphasized the landscape of the city.
In his master plan, an Armenian prominent architect Alexander Tamanyan made many drastic changes to Yerevan's landscape, which included adding various new buildings, establishing public parks and green spaces, and transforming the city to fit its title as a Soviet Republic Capital. While creating and developing the master plan of Yerevan, Tamanyan followed famous Ebenezer Howard's theory of a "garden city" which was popular in the West.
The idea of a green space utilized the climate, landscape, social, and cultural aspects of the city to set apart an area of grass, trees, and other vegetation for recreational and esthetic purposes in an otherwise urban environment. The architectural designs resembled that of Howard's – a center with a large circumference, from which paths and roads radiate in different directions creating rings and ripples of different avenues. The center is a circular space with a beautiful garden surrounded by large public buildings such as town halls, museums, galleries, libraries and theatres. A public park that is easily accessible by people encircles the rest of the large space. In this paper there are mostly mentioned some important key-facts about the above mentioned topic.
Gevorg Orbelyan
Scientific employee of the History Museum of Yerevan