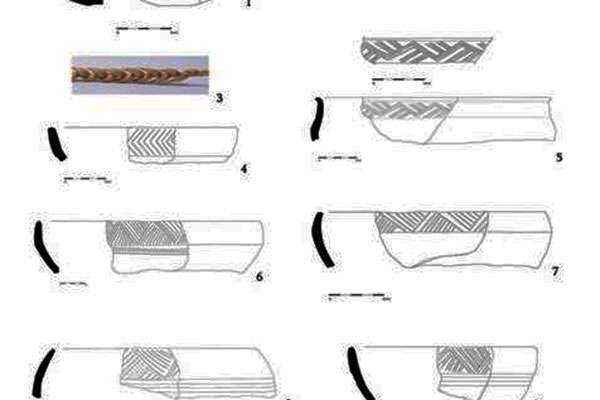 Ornament belts are of paramount importance in the ornament-motif- system of Kura-Araxs Ceramics. It is worth to mention that the various motifs of ornaments and methods for making them do really make these ornament belts special.
The survey has been conducted on the archeological ceramic material of an early bronze age monument, which is located in Shengavit, in the territory of the capital of the Republic of Armenia. This monument is located in the south-western part of Yerevan, more particularly on the upland of Hrazdan River. The ceramic which, has been found in Shengavit settlement, is distinguished by its unique and quite different ornamentality. The following article is devoted to the study of some ornament motifs of ceramic pots of this monument. These ornament motifs are peculiar only to Shengavit settlement:
"Spike ornament",
"Carpet ornament",
"Triangle ornament".
The latters are depicted in jars, pots, shingles, bowls, cups etc. In the symbolic sense these ornaments decorate the upper part of ceramics` more particularly the shoulder and the neck part. The latter has a conservative meaning.